Sometimes you want to go far away and explore new countries and cultures, and sometimes you just want a little break from your everyday life. Norway is blessed with an amazing array of recreational opportunities all over the country, and you rarely have to go far to experience something out of the ordinary.
Due to a heavy workload over a long period of time, we desperately needed to get away for a bit, but we didn't have the time to go on a "real" vacation. So when you live in the Oslo area, what do you do? You either go to the mountain or you go to the sea.
We chose the latter and decided to go to the Tjøme archipelago, about an hour drive south of Oslo. This part of Norway has lots of cute little towns as well as quiet secluded areas where you can relax and rewind. It's a popular destination for Norway's rich and famous, and even the royal family has a summer home here, so expect to pay a premium on Norway's already outrages prices for food, lodging and pretty much everything else.
Due to leaving in the middle of the Norwegian summer vacation when the "big" Norwegian cities are pretty much dead and the roads almost ghost like in their appearance we were able to reach Tjome in record time.
We had booked our stay at Scandic Tjome Havna hotel, which is quite a land mark in the area. The hotel was definitely pricy, costing us almost $200 a night, which is expensive by most standards but made even more so by the standards of the rooms. They are not bad, but you just expect more at that price level and by the fact that it is far from any major city. But, of course, we booked only two days in advance in the most busy season of the year so we can't really complain.
Tjøme Havna Hotel – The Marina
Even though the rooms may be ordinary, the hotel surroundings certainly are not. The hotel is located directly on the water, with a big marina connected to it. It's a very popular family resort so don't expect many quiet romantic moments, at least not during the high season, unless you just use the hotel as a base and venture out to one of the many secluded beaches in the area.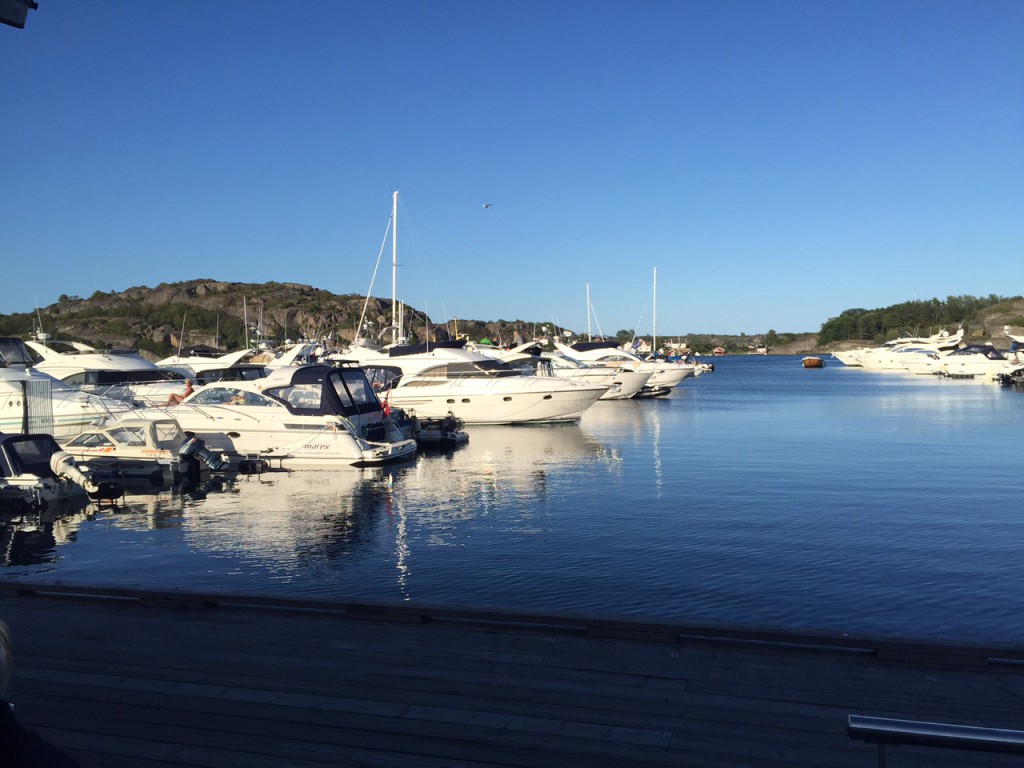 Verdens Ende – The End of the World
On our first day we chose to go to what's maybe the most touristy spot on the archipelago, a place called Verdens Ende – The End of the World – aptly named so due to the uninterrupted views over the ocean. It's a beautiful area just a 10 minute drive from the hotel, but very crowded, at least after Norwegian standards. There is limited parking so come early or expect to be waiting for a while until you can find a spot. We brought a big picnic basket and spent most of the day there, baking in the sun and having a wonderful time. We didn't return home until our daughter started repeatingly scratching us, her way of telling us she had enough of sun and heat for one day.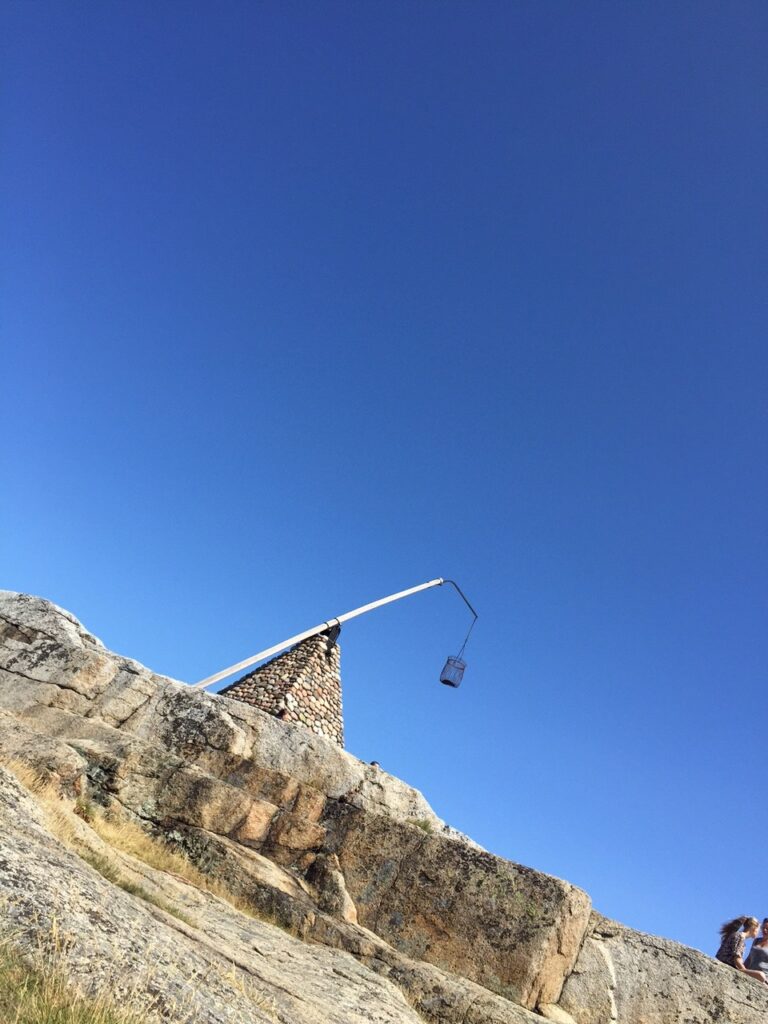 On our second day we wanted to check out more of the area around the hotel. There are plenty of hiking trails that go around the island and take you to cute rocky beaches and wonderful wooden areas, all while having beautiful ocean views. We took full advantage of that peculiar Norwegian law called Allemannsretten, which basically gives you the right to "trespass" on anybody's property as long as your stay a 100 yards or more away from a house or dwelling. You can even be closer than that if you walk along the beach. Norwegian law provides free passage along beaches regardless of if the beach is public or private. It doesn't mean that you can settle down on the beach everywhere you want but you are legally allowed to pass through.
The next morning we packed up our stuff and headed back to Oslo again. Two days go by so fast, but it's amazing how your energy level and mood rises just by taking a little breather once in a while. And we'll definitely be back very soon!